The University of Public Health is headquartered at 1A Duc Thang Street, Hanoi City. Founded in 2001, the School of Health Management officer, Public Health University (DAKTCC) was the first University of the country to train in the field of public health. Through nearly 20 years of operation, the school has a great facilities, curriculum and modern, advanced curriculum, a team of qualified and passionate teachers are trained in the world renowned schools. In particular, the university is the first in the field of medicine and pharmacy has the training program to audit the University of Southeast Asia (AUN-QA)
The University of Public Health is a well-respected university in the country, regional and international training, applied science research, and providing services on the care and protection of the people's Health.
The University of Public Health has a mission to train high quality human resources, multidisciplinary and scientific research, providing services, applications and technology transfer, contributing to the career of caring and protecting people's health.
Organization diagram of Public Health University: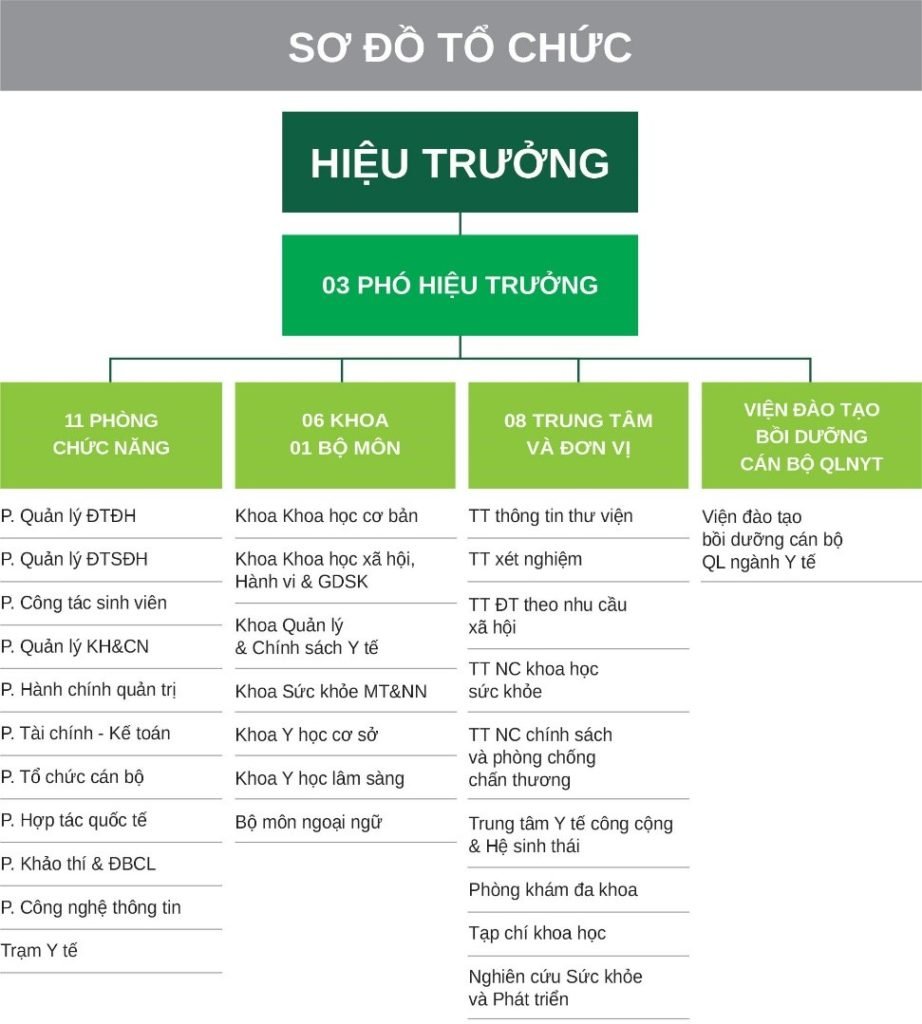 For more information about the public health University see here.