The research and Training Center for Community Development (RTCCD) was established in 5 January 1996 by a group of scientists and social activities aimed at promoting research activities and seeking an effective practical approach to building community capacity for poverty reduction and disadvantage in Vietnam.
RTCCD is an independent research agency in the field of health-social policy research and poverty alleviation. RTCCD gives an independent voice that promotes community-joined development.
RTCCD enhances the capacity and quality of human resources at the base line through community support activities implementing specific projects, implementing research and training to promote community involvement in the project.
Organizational structure: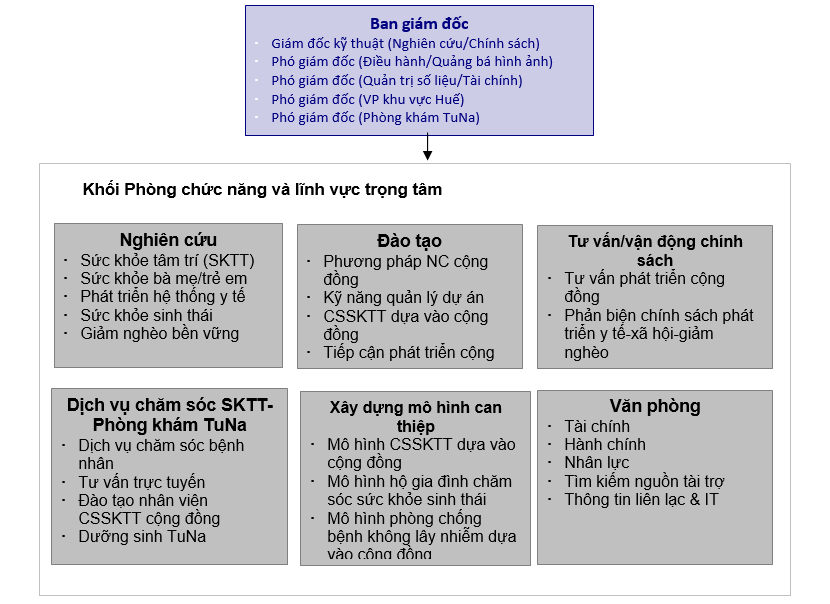 For detailed information about the research and training Center for community Development, please see here.